Ph: 9666 4471 Fax: 9666 4435
Services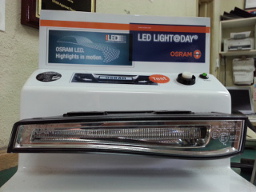 The Auto Electrical systems of a modern vehicle are complicated, but our professional and experienced staff can assist with all your vehicles auto electrical needs. We provide a professional service and can assist with all aspects of your cars electrical systems - from wiring, fuses, gauges to ignition systems, central locking and airbags to the very complex electrical components such as the engine control unit (ECU), electronic fuel injection system (EFI), anti lock braking systems (ABS) and cruise control.
We can assist with identifying faults, performing all required tests and diagnostics as well as general maintenance to ensure that and your vehicle's electricals are in the best condition. We can also suply and fit a range other electrical components from car security systems, alarms, immobiliser, to reverse sensors and cameras, car audio and stereo and LED and xenon lighting systems.
If you have any questions about the services we can provide, feel free to call us or book an appointment and one of our friendly staff can assist with your queries.
At Maroubra Auto Electrical our professional and licensed staff can look after all of your vehicle's general mechanical needs. From routine scheduled and preventative maintenance to diagnosis, repair of any of the problems you may face, or maybe that modification to your pride and joy, our trusted staff will provide a helpful and professional service to help you be on your way. We can service local and imported vehicles. If there is anything you are unsure about, don't hesitate to call and our friendly staff will assist with your queries.
The Australian summers are hot and unforgiving but with a correctly functioning air conditioning system you can escape the heat from the comfort of your car. Of course it is important to ensure that your vehicles air conditioning unit is operating a peak efficiency, and at Maroubra Auto Electrical our professional staff can check, maintain and repair your cars air conditioning unit. We can look after issues with the compressor, condenser, evaporator and all the other parts of the air conditioning system. Book an apointment today ensure you always ride in comfort.
The alternator is the generator that converts your motors mechanical energy to the electricity to be used by the many electrical components of your modern vehicle. This important component is vital for your cars operation and at Maroubra Auto Electrical our qualified and professional staff can assist with repair and replacement of a faulty or problematic alternator or starter and have you back on the road in no time.
Choosing the right battery is important. At Maroubra Auto Electrical We stock a range of automotive SLI (starting, lighting, ignition) batteries and we can provide friendly and professional advice, supply and safely install the right battery to suit your needs.
In addition to the above we also provide the following services:
4 Wheel Drive Repairs
ABS Brakes
SRS Airbag Repairs and Diagnosis
Alternators and start motors
Air Conditioning Repairs, Servicing and Diagnosis
Audi Repairs
Auto Electrical
Batteries
Brakes
Electronic Fuel Injection
Engine Tuning
European Vehicles
Field Services
Fuel Injection
Japanese Vehicles
Korean Vehicles
Holden Repairs
Ford Repairs
Land Rover Repairs
Porsche Repairs
Volvo Repairs
Mazda Repairs
Subaru Repairs
Toyota Repairs