Ph: 9666 4471 Fax: 9666 4435
Home
Maroubra Auto Electrical Services is a local business that has been established since 1970. From beginning in Green St Maroubra Junction then moving to our current Wentworth Ave address we can cater for all vehicle needs from all auto electrical to full mechanical including car servicing, e-regos and brakes.
If you have an older or classic vehicle rest assured we have years of experience to handle that vehicles needs.
We offer a range of automotive services including:
Auto Electrical Specialists
Full vehicle servicing and maintanance
Air conditioning repairs, regasing and diagnostics
Rego inspections
And more...
For a detailed list of service, please see our services page.
We can also supply and fit:
Reverse cameras and sensors
Alarms and immobilisers
Central locking and power windows
Upgrade headlight globe kits
Call us now for an obligation free quote!
If you have any questions or would like to book in a service, feel free to give us a call or just come in and see us.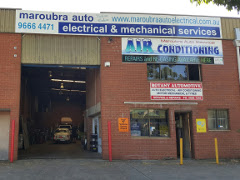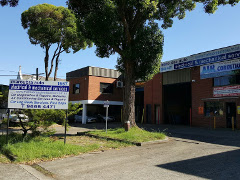 1567 Botany Road
Botany NSW 2019

Trading hours
Monday
8:00AM - 5:00PM
Tuesday
8:00AM - 5:00PM
Wednesday
8:00AM - 5:00PM
Thursday
8:00AM - 5:00PM
Friday
8:00AM - 4:30PM
Saturday
Closed
Sunday
Closed
ph: 9666 4471
fax: 9666 4435
After hours call or SMS: 0431 677 690
email: mar-ae@optusnet.com.au